After upgrading to macOS Big Sur beta I noticed that the battery percentage disappeared from my menu bar. One would think getting it back would be as simple as clicking on the battery icon in the menu and selecting Show Percentage, and how could you fault someone for assuming that?

Yet that is a path that leads to both ruin and no menu option to show the battery percentage. Now, to do that you need to go to System Preferences, and find the new preference pane named Dock & Menu Bar:

Click on it and scroll down the left-hand side of the pane until you find the Battery item. Click to discover Show Percentage.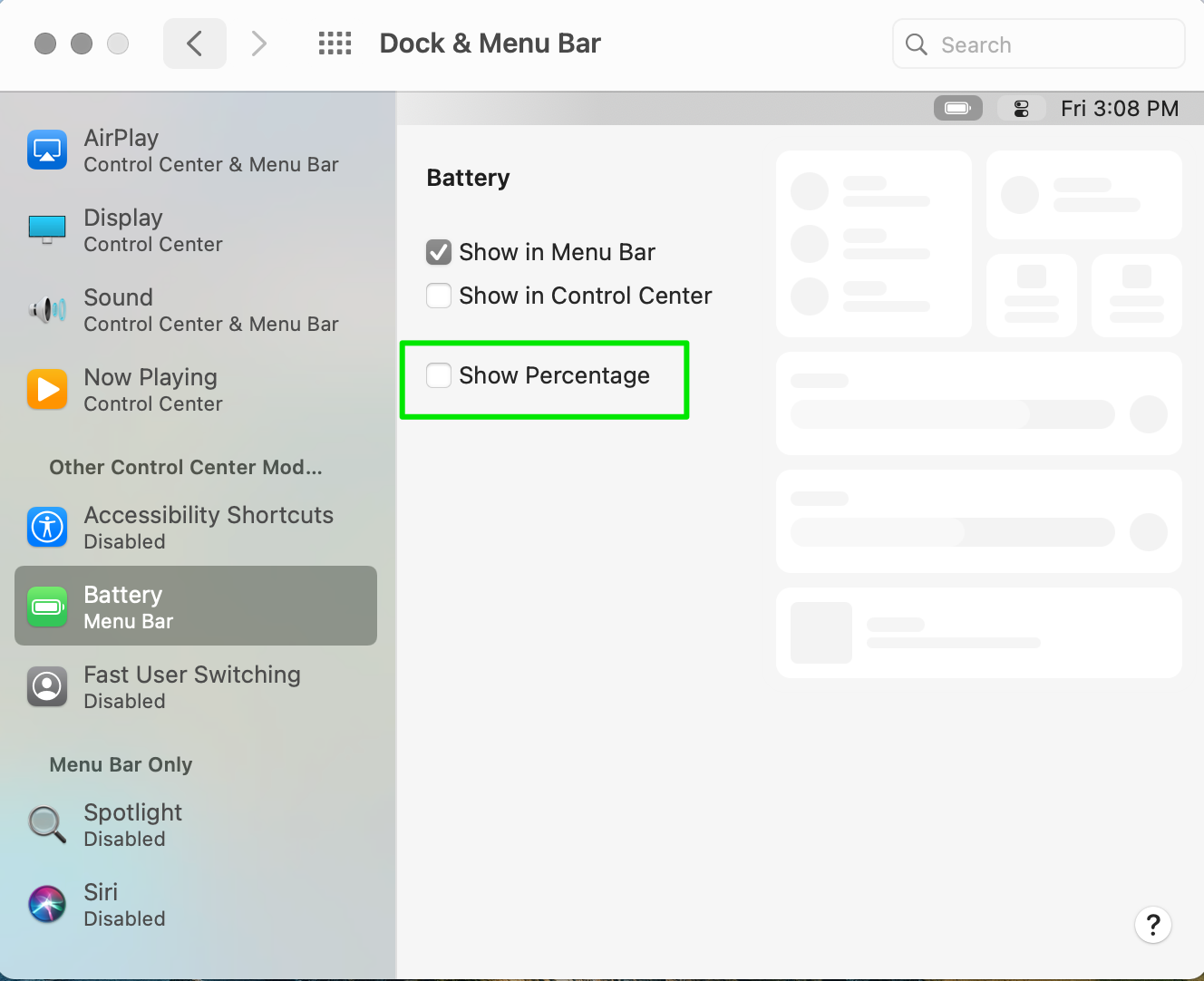 Select Show Percentage and Big Sur will happily once again provide you with what I consider a useful bit of information for determining how much battery you have left.